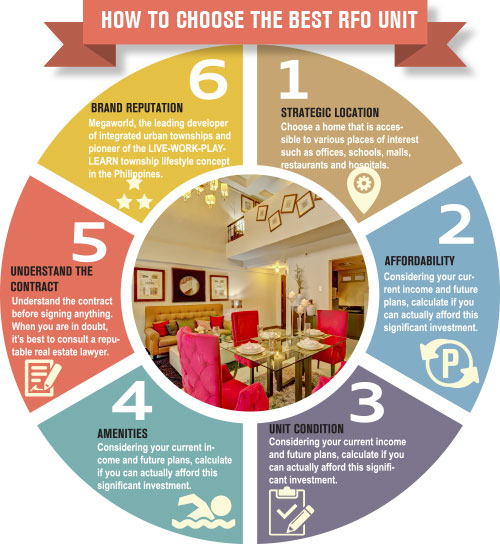 Many aspire to live in an upscale condominium because of the convenience and privileges it brings to the modern lifestyle. It offers everything needed for a seamless kind of life: prime location, round-the-clock security, world-class amenities, and being part of a thriving upscale community.
Wait no further for the condominium unit that you want—see the finished project and be ready to occupy it as soon as you can. Ready for Occupancy (RFO) units are ready for turnover and allow you to easily move in as soon as you can.
If you are now ready to be an owner of an RFO unit, here are 6 Tips on Buying the Best Condo to help you on your way to selecting your new home:
1. Consider the location
In the real estate industry, location is always the prime factor when determining the value of a property. After all, access and convenience are often the key reasons why people consider buying a condo unit in the first place — they want a home that is accessible to all the places of interest such as offices, schools, malls, restaurants and hospitals.
Make sure that the RFO unit that you are eyeing is located near the establishments that are important to your lifestyle in order to eliminate the need for long commutes.
2. Scrutinize the general appearance and condition of the unit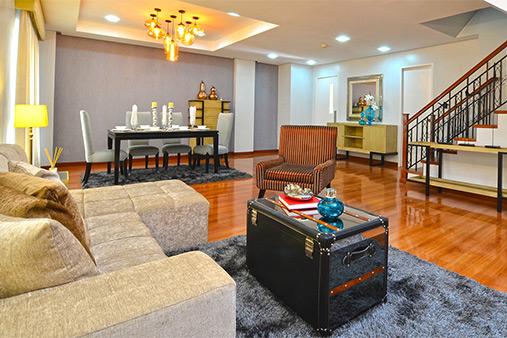 See more than just architect renditions of the unit that you will be investing on. Checking out an RFO condominium lets you see the actual unit in its truest state even before you move in, to ensure that there's little or no need for costly repairs and additions, and for you to experience it according to the quality that has been promised.
Make sure to examine every nook and cranny of the unit—from the structure, architecture, electrical wiring, the outdoor environment, to other factors that contribute to the unit's appearance and condition.
3. Ask about building maintenance and utilities
In the long run, the maintenance of your condominium will be very essential in sustaining your living experience.
If there are already tenants in the building, you can ask them to get their feedback on building maintenance. If not, it is always safe to put your trust in a reputable developer who has already proven through its previous developments the ability to maintain facilities and security services.
The condominium's utilities like network signal and internet providers will also matter over the long haul. In this digital age, poor signal for mobile phones and internet use will aggravate you as a resident so make sure to clarify these concerns first before choosing the right property for you.
4. Weigh in on this question: "Can I afford this investment?"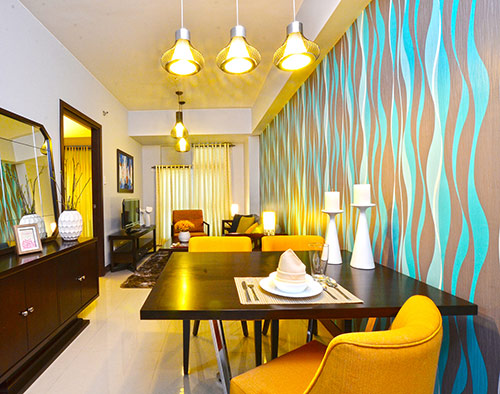 After all the considerations about the perfect unit have been made, here comes the tricky part that you wish you never have to deal with but is, in fact, the most important: Considering your current income and future plans, calculate if you can actually afford this significant investment.
Before saying yes to anything, you have to reflect on your financial means, and whether you are going to be doing it on your own or with someone else. You also have to consider unforeseeable events like unemployment and sickness that will sometimes force you to realign your budget.
For this, the key is to choose a unit that will not stretch your budget too thin and allow you leave room for emergency expenses.
5. Understand the contract
You should now proceed to the compulsary business of reading and understanding the contract before signing anything. When you are in doubt of your abilities to foolproof an agreement, it's best to consult a reputable real estate lawyer who can guide you through the legal jargon and iron out the details with the contractor, to save your from any trouble which could arise in the future.
6. Know the reputation of the developer
You can always trust that your investment on an RFO unit will be worth it if you consort with a reputable developer.
Megaworld, the country's leading property developer and pioneer of 'live-work-play-learn' township concept in the Philippines, has brought the very first after-sales services for RFO buyers, assuring you a hassle-free and seamless experience from the time you plan of buying a ready unit, to designing your living space and turnover, until you plan to re-sell or lease out your condo unit.
Through the company's dynamic marketing division, the Megaworld Prime RFO clients can enjoy services like Leasing and Resale Management, Maintenance and Turnover, and Free Interior Design Services.
Leasing and Resale Management takes care of selecting and negotiating bank finance options in behalf of client as well as refurbishment of units in preparation for leasing or resale of the property. Meanwhile, Turnover and Maintenance Services, allows a smooth and hassle-free turnover process of the purchased condo units to clients.
Megaworld also started offering Free Interior Design Services for its RFO clients. This personalized service allows buyers of RFO units to design and style their units based on their personality, lifestyle, and preferences with the help of in-house professional home designers.
With Megaworld, you can be sure that you will enjoy these privileges: a prime address in the center of the city, a quality unit as promised, exceptional maintenance and utility services, affordable payment options, a seamless contract-signing and unit turnover process, and the most reputable name in real estate.
Source: abs-cbnnews