Working in the UAE means first and foremost working in the very center of the Middle East's economic hub. Ever as it was through the history, UAE has kept the astounding reputation as the center of trade and industry.
---
From the time era drew the line of business history, UAE has been undoubtedly rich in economic business advancement. Traders and merchants flock through its doorstep, head up high as they entered this rich kingdom. And may be that is why, most countries do not only send merchandise or goods or capitals but above all the world's eye is fixed on it for job opportunities and as some may call it – Luck!
---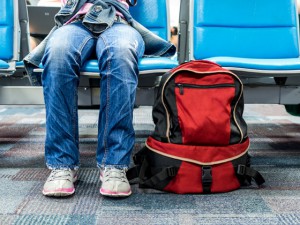 As Filipinos, here is where we come in. What other things our country is rich with? Some may say we are blessed with oceans and acres of natural resources. We have resources that can last for years to sustain the million inhabitants of the islands; and we are rich in man power.
As the world survey puts it, Philippines is a place where the people outnumbers its planes.I believe it! Our blood is special! Though mixed with other race, the Filipino DNA in it survives. Wherever you go in the world there is always a Kabayan striking through talents, inventions, creativeness, marvels, crafts and spirit.
---
We cannot deny that our race is trained to survive with a most little and live with triumphant excellence. That is why we export our man power. I have friends working in UAE, and they, as i know it, are all undoubtedly excellent in their fields. But work is work. Business is business. Industry is industry. It is not just governed by luck. It is not just governed by faith. It is not just governed by lashes of hard work and perseverance. Not all gets the craft that they want in this rich kingdom of UAE.
---
Our people trade their comfort for cash. Exchange solemnity with stability of earnings. Gambles liberty for loads to sustain family back home. Others, as they enter has no surety of what they can put their hands on for a living. Sad as it is, in this heart of the economic hub, not all is given fair trade. But i put up my hand in salute to all Filipinos/nas, the spirit that fights on is embedded in our blood.
---
And as this rich kingdom notices, it opened more doors of opportunities for us. Almost all areas of job that you can think of is offered. From online to agencies to offshore businesses; no one can be left with nothing. And as the age of technology heightens, most of the jobs are now extended through classified websites and social platforms. Jobs now travels through the wonder microchips and serves it to you right through the tips of your fingers. Some of the top in the industry that i have come across with are:
---
1. Dubizzle
2. Seller.ae
3. Dubai Classified
4. Find Emirates
5. khaleejtimes
---
They say that when you find your craft you will never work at all. I guess, we Filipinos/nas learned it the other way around – we find our work and from it we skillfully fire up our passion and it becomes our unbeatable craft! One thing I know of being a Filipino; we never give up and we never stop until we reach the excellence designed by God in us.
---
Keep shining even though your light seem dull. Remember, the dullest flicker can be seen a thousand miles in total darkness.