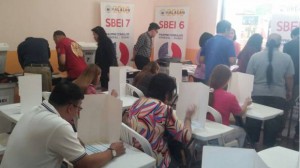 8:00 am April 09, 2016 – Month Long Absentee Voting Kicks off in Dubai, UAE
More than a hundred Filipino voters arrived in the first hour of elections this month. This signifies a very good sign that Filipinos are now becoming aware and concerned of the electoral and political state in the Philippines.
More than one million registered Filipinos around the world are expected to start casting their votes for a President, Vice President, 12 senators and party list groups. 
Elections happen only every after (6) years which is why we shouldn't let our votes go to waste. Majority of the 122, 185 registered voters are from Dubai and the Northern Emirates. We urge everybody and every Filipinos registered to Vote Wisely. You can visit the consulate starting today until May 9, 2016.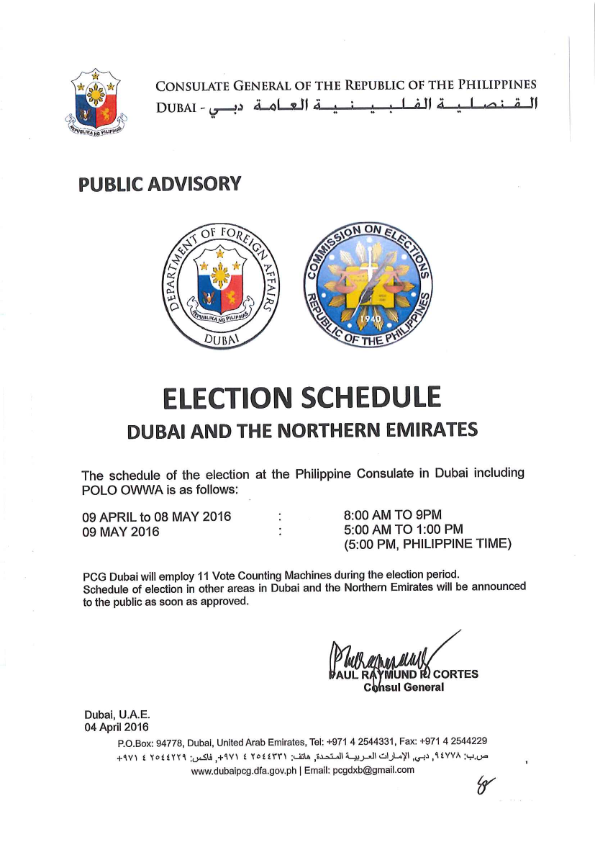 Philippine Ambassador to the UAE Constancio Vingno Jr. said that though we have a good increase in registered voters, this doesn't imply a good turn over in votes. He is inviting everyone to cast in their votes and practice their tight of suffrage.
Source: Phil. Consulate | Gulf News