Bride Shortage in India now a big problem
The ratio of women to men has sunk to its lowest point since India gained independence in 1947. There's at least one cruel reason for this: sex-selective abortions, where boys are prized more than girls for economic reasons. The shortage has also driven an enormous increase in human trafficking.
So, if you are a single Indian woman and of marrying age, you should convince yourself that you may either be lucky or unlucky. India banned prenatal sex determination tests in 1994 after it became evident that families were aborting female fetuses. It is also illegal for medical doctors or technicians conducting sonograms to reveal the sex of a child before birth, but the practice still flourishes underground. Mobile medical vans made sex-determination tests accessible even in the remotest villages. Female infanticide is also a contributing factor.
Boy babies are preferred among many Indian families because of the heavy economic burden girls bring with their dowries, which often include refrigerators or motorcycles in addition to large sums of money and gold. While Indian law prohibits giving or receiving dowries, the tradition persists. Daughters are also considered less desirable because they will most likely move away from home after marriage and be unable to care for parents in their old age.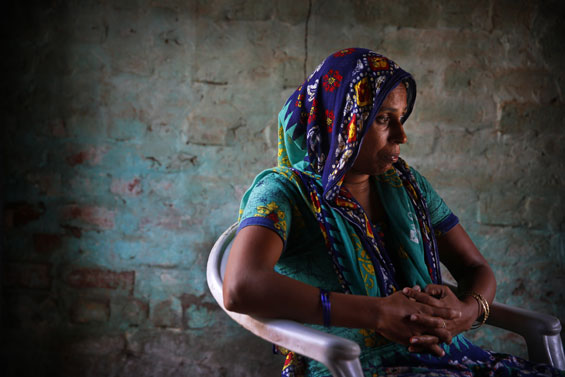 When Sadhuram Berwal wanted to get married, his family went about it in the traditional Indian way, asking relatives, neighbors and local temple priests to suggest a young woman. But after an extensive search among women of his caste in his area, no suitable bride could be found.
Through a friend, Berwal eventually found a woman 2,700 kilometers (1,700 miles) to the south, in the state of Kerala, who was willing to marry him. But with a different language and profoundly different customs, she was overwhelmed by her new life.
"Earlier, families with girls of a marriageable age would seek out boys and entice them with rich dowries. Now, it's the other way round. The girl's family checks out the boy. They want to know how much land the boy has, whether he has a government job and whether their daughter will live in reasonable comfort," said Virender Berwal, another villager as he took slow drags on his hookah pipe. The caste surname is common in the village.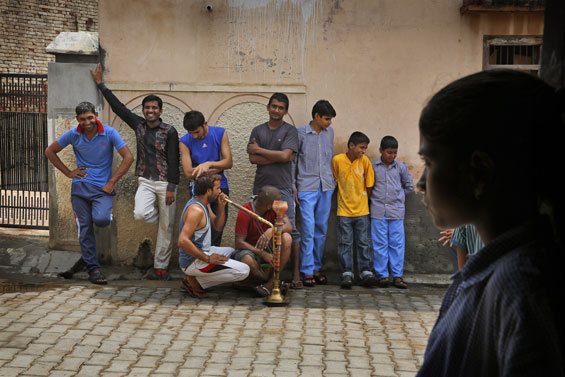 The arrival of Berwal's wife started a trend in the village as more men sought wives from Kerala, usually through personal connections and word of mouth. There are also women from Bihar and West Bengal states to the east.
Several Kerala women who agreed to marry men in Haryana told The Associated Press they did it partly to avoid the oppressive dowry demands. The grooms' families agreed to pay all wedding expenses and did not take any dowry.
Activists say another consequence of the shortage of women in northern Indian states such as Punjab and Haryana is that human trafficking has become a lucrative trade. Agents procure girls and young women from different states in India, promising them jobs or a husband, and sell them to brokers in Haryana.
Source: AP