MANILA, Philippines – Gilas Pilipinas is in fourth place in Week 1 of the FIBA website's "Power Rankings" ahead of the 2015 FIBA Asia Championships.
The Philippine men's national basketball team is ranked below Iran, China, and South Korea.
According to the FIBA website, the rankings are based on "experts' opinions and have no mathematical or theoretical grounding."
Keep in mind that player injuries, eligibility issues, training camp reports, and pre-tournament game results will all have considerable impact," it added.
Of Gilas Pilipinas, the website noted: "Despite half of the team that played in the 2014 FIBA Basketball World Cup missing, the Philippines got a big boost this past week with the possibility of LA Lakers guard Jordan Clarkson suiting up."
"Their trip to Estonia yielded a lot of learnings, and they have racked up some impressive wins in the 2015 Jones Cup. Momentum seems to have swung, and things are improving for Gilas Pilipinas," it added.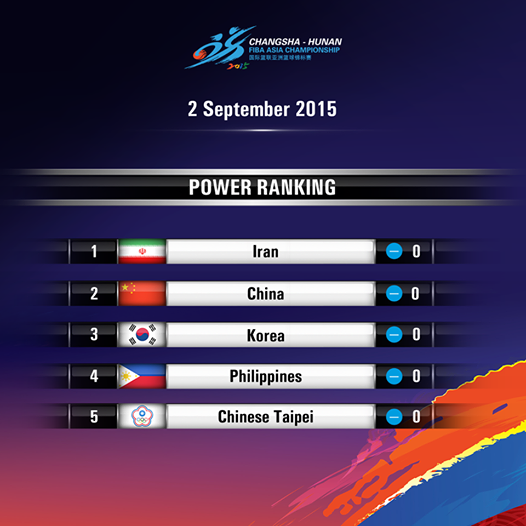 Iran, the defending champion, is on top of the Power Rankings in Week 1, and FIBA said the Iranians are "expected to be very strong again this year, with the same old faces doing the same amount of damage to their foes."
China is ranked second, with FIBA noting that they may have "the biggest size in the field and they have home court advantage throughout the entire tournament."
Korea, meanwhile, is third, although the FIBA website noted that they have been inconsistent so far in the build-up to the FIBA Asia Championship.
Chinese-Taipei is in fifth place, with the FIBA website tabbing them to be a "sleeper contender."
Source: Abs-Cbnnews