Gutter oil used in Chinese street food
The use of gutter oil is pretty common in the cheap restaurants and street food in China. Gutter Oil is a term used in China both Mainland and Taiwan to describe illicit cooking oil which has been recycled from waste oil collected from sources such as restaurant fryers, sewer drains, grease traps and slaughterhouse waste.
The practice of using gutter oil is mainly seen in the People's Republic of China although some Asian countries in the South East are also doing it.
Radio Free Asia reported a video of a woman in Shenzhen pulling "slop" from a gutter.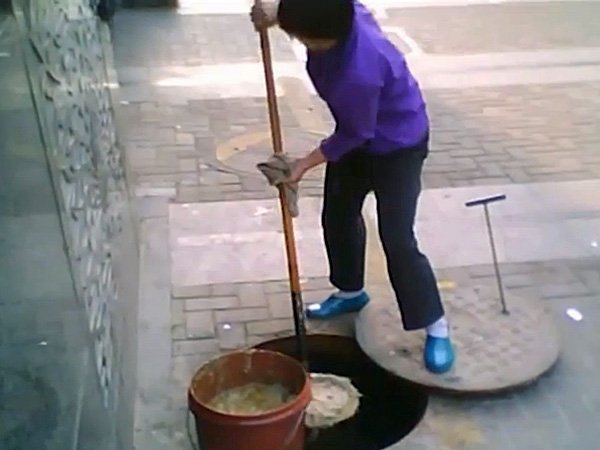 screenshot by: Business Insider
The "slops" she collected undergoes a "recycling" process. The collected waste oil is sold to local workshops or small factories for cleaning and packaging. Since gutter oil is very inexpensive and accessible, it ends up in the street vendors and cheap restaurants.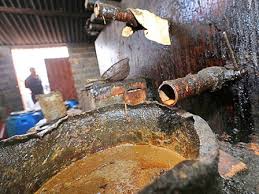 Gutter oil is perfectly suitable as a raw ingredient for producing soap, rubber, bio-fuel and cosmetics. However, it has been shown to be very toxic, and can cause diarrhea and abdominal pain. There are also reports that long-term consumption of the oil can lead to stomach and liver cancer as well as developmental disabilities in newborns and children.
Many tourists are attracted to exotic food such as in China and other parts of Asia, however it is time for us to be vigilant and aware of the things behind it. Watch the full video here.