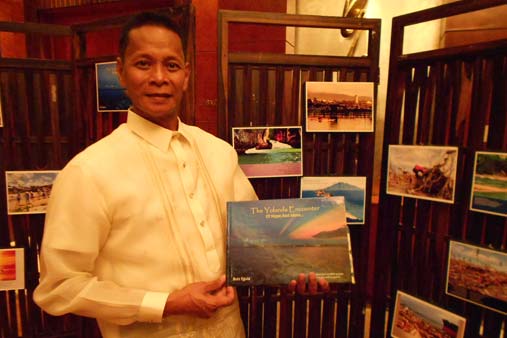 MANILA – A former overseas Filipino worker (OFW) and three overseas recruitment agencies in the Philippines have come up with a coffee table book to help raise funds to rebuild the Mahayahay Elementary School in Albuera, Leyte which was destroyed by typhoon Yolanda.
The book, "The Yolanda Encounter, Of Hope and More," was authored by former OFW Romino Butz Sanchez Eguia and sponsored by the Australia and New Zealand Association of Employment Providers (ANZAEPP), Philippine Manpower Agencies to Taiwan (PILMAT), and Philippine Agents Association for Kuwait (PHILAAK).
"The beneficiaries are the children of Mahayahay, Albuera, a hinterland barangay in the upper portion of the western Leyte," said Eguia.
Eguia, a licensed engineer who has worked in countries like Nigeria in West Africa, Saudi Arabia, Italy and Bahrain to name a few, said the school has around 700 school children.
When Yolanda flattened the school, the children endured attending classes under a tree.
"They are now in a provisional building and we hope that we can build it. With this funding, we can have the best laboratory school in Mahayahay," Eguia said.
Typhoon Yolanda (international name: Haiyan) battered the country on November 8, 2013. The powerful storm claimed over 6,300 lives, while thousands remain missing.
The book contains photographs of Leyte taken by Eguia before and after Yolanda struck. Each photo is accompanied by a poem written by Eguia in the local Waray-waray language. The now retired Eguia was raised and educated in Tacloban, the capital of Leyte.
"Marami pong salamat. Ang makukuha nating funding through the book will be for the school and probably in the outlying villages that are not easily reached by NGOs," he said.
Source: ABS-CBN News, Philippines