TIPS AND REQUIREMENTS
This is always a make or break part in traveling out of the Philippines. If you are traveling for vacation, your trip might end sooner even before it starts. It may sometimes be a headache for OFW's getting offloaded after presenting their documents.
According to the BI (Bureau of Immigration), everyday roughly around 40 persons are being offloaded at the NAIA terminal 1 alone, due to insufficient papers to present. This is (they say) to avoid and combat human trafficking which is one of the biggest problems of the country.
However, this is becoming a controversial issue to everybody since it restricts the rights of a Filipino citizen to travel out of country.
So how can we avoid getting Offloaded? What are the criteria they use? While everyone is debating on this topic ,  here are some of the tips and requirements we have collected to provide you a smooth flow of transaction with the BI at the airports.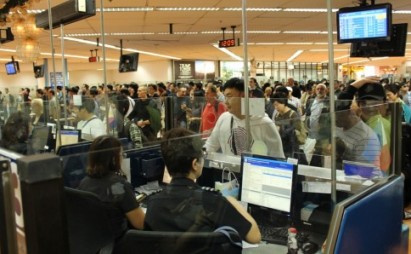 PROPER DOCUMENTS
According to the travel requirements section from BI's website, a traveler shall be required to present the following:
passport valid for at least six (6) months
visa when required
round trip ticket during the primary inspection
Common Questions: 
If you are traveling as a Tourist, they may ask you some questions in the primary inspection like:
Work – inform them about your current job, it means they need to know if you're still coming back. Usually, some people also present their COE (Certificate of Employment), so you may consider bringing this as well, just to be sure.
Hotel – Since you will be a tourist in another country, they will check where you will be staying like the hotel or resort. However, some of us, of course may travel to countries we have relatives with to cut down expenses, so be ready for a more deeper interrogation. Just be cool, give them the right address of that person with the right details as well (name,number, etc…) you are staying with, explain your relation (sometimes they ask for pictures of you together) and some facts why you are staying with this person. (sounds little personal?, anyway, just provide them to make things fast!)
If you are a little inconsistent, they may seem unsatisfied with your answers, so be careful, they might lead you to a second interview.
Now if this may happen to you, Relax. Inhale as much oxygen as you can then answer them correctly.
For the second inspection, they might need you to present more documents. Remember, there was a Memorandum issued by the Philippine Embassy since 10 January of 2012 for GUIDELINES ON DEPARTURE FORMALITIES FOR INTERNATIONAL-BOUND PASSENGERS IN ALL AIRPORTS AND SEAPORTS IN THE COUNTRY
Here's an excerpt:
Secondary Inspection: 
2.1 The Bureau of Immigration shall conduct a secondary inspection of a traveler, when deemed necessary, for the purpose of protecting vulnerable victims of human trafficking and illegal recruitment and other related offenses, through the assessment of the following circumstances:
a) Age
b) Educational attainment
c) Financial capability to travel
Why are they questioning your financial capability?
According to this Memorandum, tourists who are subject for Secondary Inspection might be one of the following (Top 3 common):
Travelers without financial capacity to travel escorted/accompanied by a 1 foreigner who is not related;
Passengers traveling to countries with existing deployment bans, alert · levels and travel advisories and those in possession of a visas to the said countries; and
Passengers who stayed abroad for more than one (1) year during a previous departure from the country as a tourist/temporary visitor, intending to depart for the second and/or subsequent time. (see more)
They say, some might question, if you are traveling as Tourist to a not so common or popular countries. Well, better explain to them good reasons to explore and discover this new place!
For OFW's, it may be pretty much easy since you already have the necessary documents needed such as:
First Time Overseas Filipino Workers
Passport
Visa
Airline/Sea craft Tickets
Overseas Employment Certificate (OEC)
Balik-Manggagawa/ Returning Workers
Passport
Valid Visa
Airline/sea Craft Ticket
OEC issued onsite by the POLO or by the POEA
Overseas Filipino Workers on vacation but visiting other countries before returning to original worksite/destination:
A Balik-Manggagawa OFW with a valid visa and existing work contract who intends· to go to other countries while on vacation need not get a POEA travel exit clearance/OEC. Hence, he/she is considered a tourist and is not exempt from travel tax and terminal fee, but shall be allowed to travel.
In some reported cases, Tourists or OFW's are being bribed by the BI officers, we don't know the validity but just in case, report this incident to: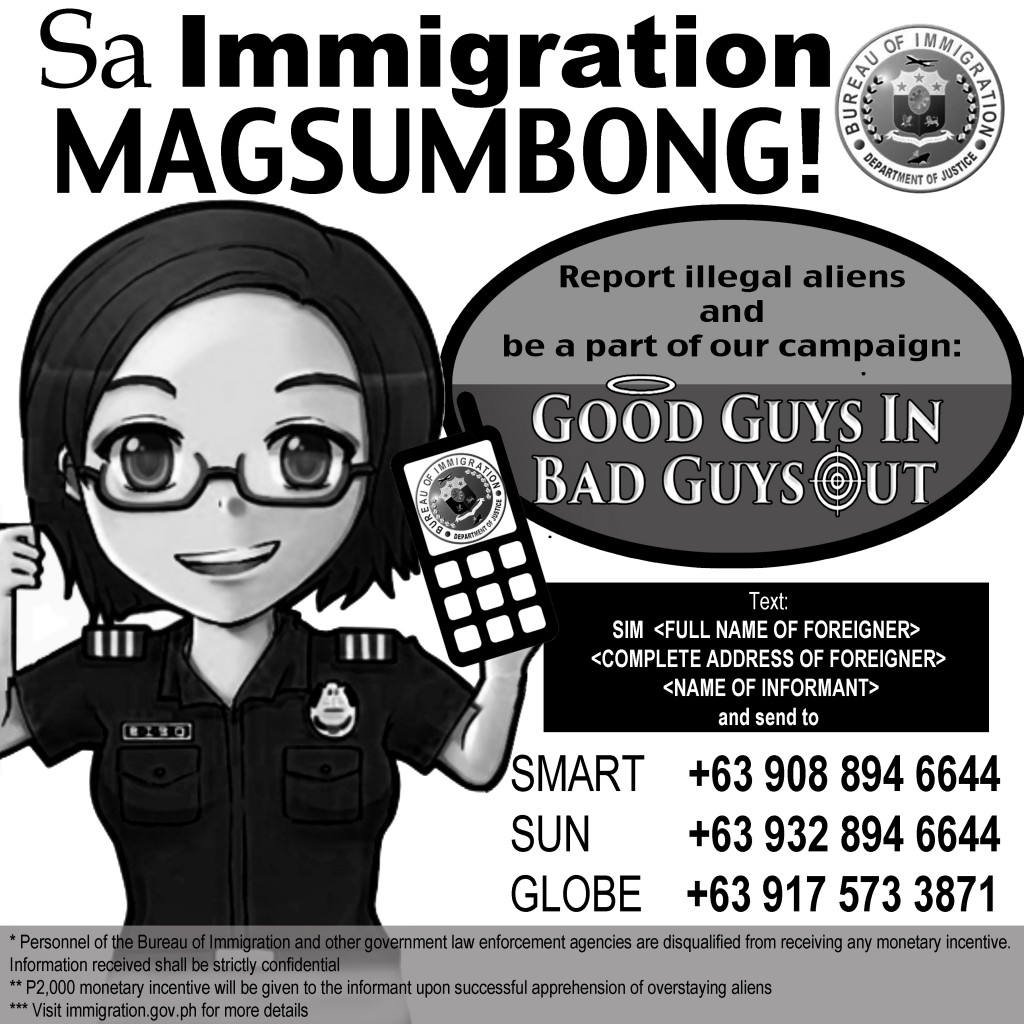 Bottom line: Be confident and ready. Don't let this part ruin your travel, remember you already spent a lot on your trip so better make use of it.