Kris Aquino reacts to OFWs' concern on balikbayan boxes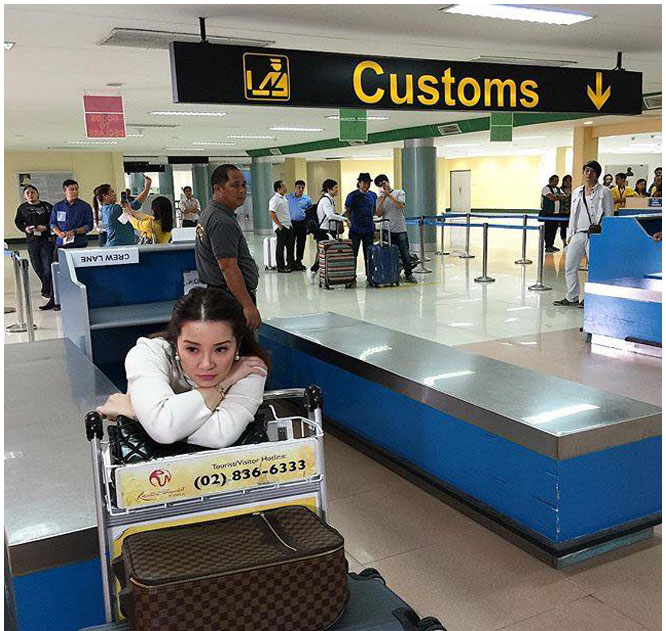 Even the Queen of Talk, Ms. Kris Aquino has not avoided the ongoing issue of the OFWs' (Overseas Filipino Workers) vs BOC (Bureau of Customs) she heard concerns of netizens regarding the stricter rules for balikbayan boxes being imposed by the Bureau of Customs (BOC).
This photo (above) was taken at the Clark International Airport for her upcoming movie ""Etiquette for Mistresses" where a big signage "Customs" were seen that has sparked a lot of mixed reactions from netizens on her Instagram account.
However Kris made sure all these "concerns didn't fall on deaf ears."
"To all the OFWs & relatives/friends of our OFWs, I already forwarded your concerns w/c you very clearly stated on my thread in my previous post to those in a position to not only address them but hopefully study, clarify, and act on policies that have a direct impact on you, your sacrifices, and your love for family that motivates not just you, but all of us to work hard," Kris said.
"I make no promises because I'm not in government, but your concerns didn't fall on deaf ears, and in my own small and humble way I do hope I was able to help," she said.