Paris, France – PUP Electronics Engineering students John Paul G. Santos and Christian Sta. Romana clinched the third top spot in the 12-nation tilt which was dominated by India, France and the Philippines.
The team designed "ELECTRIFILTER" (Electricity Generation from Filthy Water) which can provide power to lamp posts, enable security systems and provide charging or energy stations; and can even be used as natural fertilizers.
Aside from generating electricity from waste water, it also filters and cleanses water for household consumption.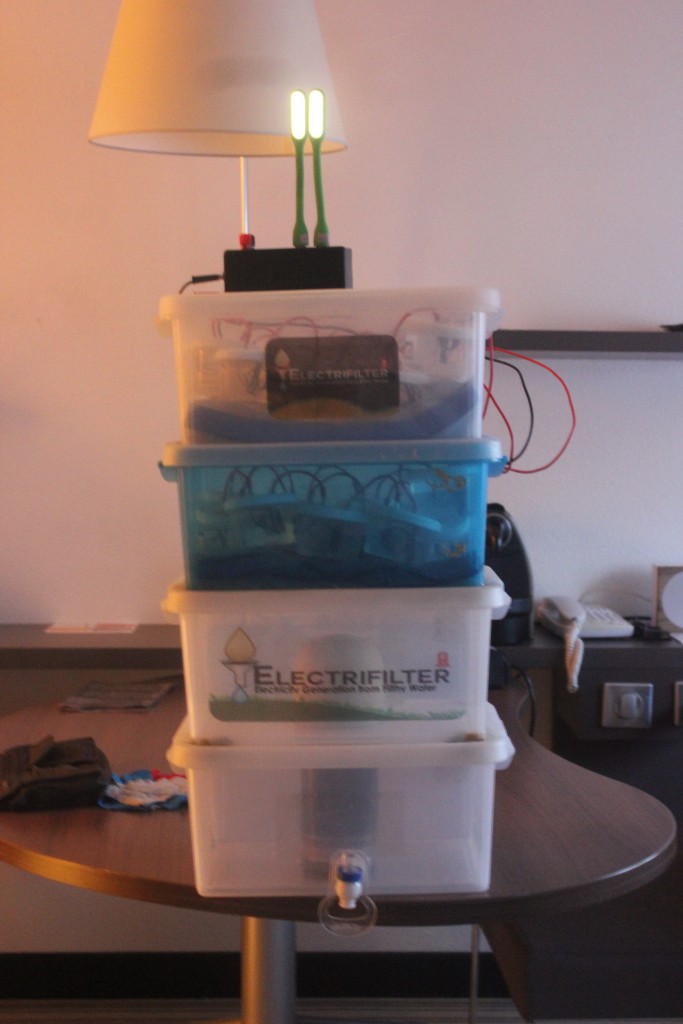 The device was made to be portable for easy transport to remote areas in times of floods and storms. It is also equipped to be used in home and industrial sewerage where both emits waste waters to rivers and creeks.
The team competed in the Go Green in the City 2015, organized by Schneider Electric held in Paris, France, which is a global business challenge for business and engineering students on Green Energy Solutions for smarter cities.
Before their break in Paris, the Team Electrifilter won the country finals of Go Green in the City 2015 last March 6 in Taguig City, Metro Manila. It topped the East Asia finals on April 2 which drew the participation of other teams from Indonesia, Malaysia, Myanmar, Korea, Singapore, Thailand, Vietnam and Philippines.
Source: Go Green in the City Website | PUP Website