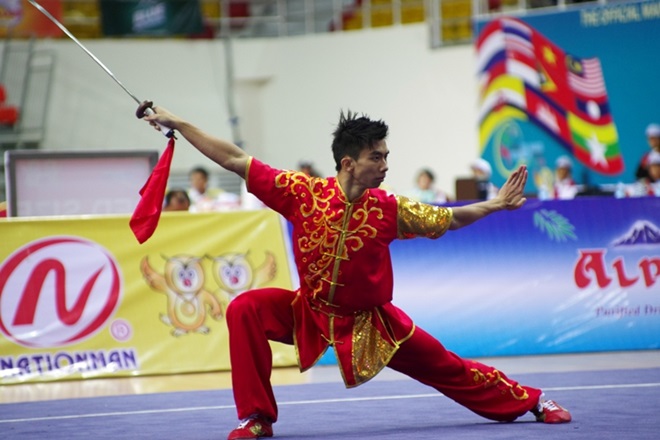 Philippine bags 4 golds in Asian Jr. Wushu
Philippines has amassed four golds so far in the ongoing eighth edition of the Asian Junior Wushu Championships in Xilinhot, Inner Mongolia, China.
Ken Alieson Omengan from Baguio City successfully defended his nanquan (Southern fist) title and ruled the nandao (curved, one sided sword) he dominated in the 2012 junior worlds to capture two gold medals.
Omengan, who is competing in his last junior continentals, duplicated his two-gold medal showing before a hometown crowd in the previous Asian juniors where he could only finish eighth in nandao.
Agatha Chrystenzen Wong, likewise, took the gold anew in her favorite taijijian 42 forms to make it back-to-back in this event using a double-edged sword with taijiquan movements.
Newcomer Spencer Bahod made the taijijian 42 forms a Filipino preserve by copping the gold medal in the boys' side of the premier wushu competition in Asia for 18 years and under.
Aleca Breana Dumseng added a bronze, placing third in qiangshu (flexible spear).
"Our boys and girls are proving that winning six gold medals in the seventh Asian Junior Wushu Championships we hosted two years ago was no fluke," Wushu Federation Philippines secretary general Julian Camacho said,
"This can only mean our junior development program is as strong as ever," Camacho said.
Source: The Philippine Star