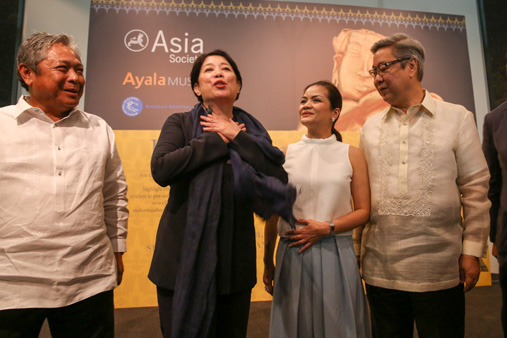 Philippine gold to be exhibited in New York. An exhibition of gold objects owned by ancient Filipinos will be on exhibit in New York from September to early in 2016.
Dubbed "Philippine Gold: Treasures of Forgotten Kingdoms," the exhibit features more than 100 gold objects — necklaces, chains, waistbands, bangles, ritual bowls, implements, and ceremonial weapons — that showcase the wealth of the golden age of Butuan
Butuan, now a city in the province of Agusan del Norte, rose to commercial prominence in the 10th century but declined in the 13th century.
Works from ancient polities beyond Butuan, such as those in the Visayas and Luzon, are also part of the exhibit.
The exhibition also includes a few important loans from public and private collections, like the one of the Bangko Sental ng Pilipinas.
Organized by the Asia Society and Ayala Museum, the exhibit is curated by Florina H. Capistrano-Baker, a consulting curator of the Ayala Museum; and Adriana Proser, the John H. Foster senior curator for traditional Asian art of Asia Society.
"The extraordinary gold objects in the exhibition attest to the culture and prosperity of those times. This provides stunning evidence that Philippine culture is evolved and civilized during precolonial times," said Ayala Foundation senior director of arts and culture Mariles Gustilo during the press launch.
Source: ABS-CBNnews.com