Why do Pinoys (Filipinos) work Abroad?
When and how Overseas Filipino Workers started are still unanswered up to this date however it has been said by DOLE (Department of Labor and Employment) that way back before the Martial Law, as early as 1900's, Filipinos had started to work outside the country already "when Filipino agricultural workers were recruited to Hawaii to fill temporary labor needs in the agricultural sector." (GMA Network)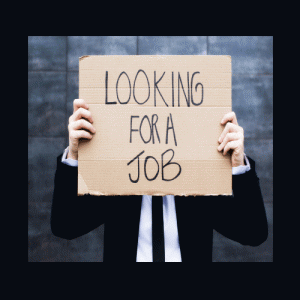 Since we cannot easily figure out why most of Pinoys work abroad, we came up with some major reasons that these New Heroes endure just to provide a better future for their families.
Working abroad means being separated from family, friends and of course, their comfort zones. Modern technologies like video calls, chat and messaging apps are just some ways to keep in touch to their families but still, (let's admit) those will never be enough. Often we hear in the news mix reports about OFWs' , some about how inspiring their lives are, some tragic and desperate and some successful. Their stories, however, inspire those people back in the country to pursue their future.
So why do they really work abroad? Here are a few of what we came up with:
1. Great Unemployment Percentage
Though current reports say that unemployed Filipinos are quite lesser that it had before, let's be real, those statistics cannot deny the fact that there are still more fresh graduates that don't have works or not really employed. These unemployed Filipinos are hoping to go abroad as a means to escape poverty in the Philippines.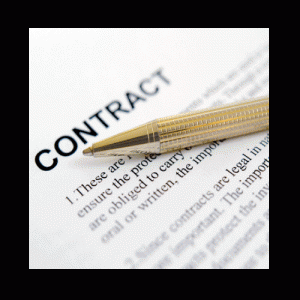 2. Contractual Agreement
From fast food chains to malls,  local companies settle a contractual agreement to lessen the unemployment problem in the country and for giving a chance to others to get a work. However, the effects of this contractual agreements are not that beneficial on the employees' side. Imagine, you are between the age of 29-35 years old, working as a cashier in a mall and on a 6 mos. contract basis, what will happen to you after this period? Come to think of it, most companies now have age brackets in their qualifications.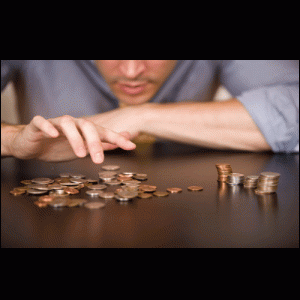 3. Small Salary in Local Companies
High volume work loads, pressures and stress are all included in a day's work but we often receive lesser than the minimum wage. Compensations given by most companies are quite frustrating, although we are working more than what is expected from us, still we say, overworked but underpaid. Again, this can be another reason to venture abroad because of high currency value.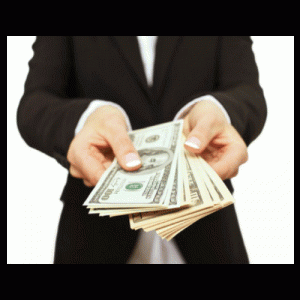 4. Poor Benefits
Medical benefits and insurances are just some of the benefits we are all expecting. Of course who wouldn't, even if you are earning less but if you are assured that if anything might happen to you or your family members, these benefits will really aid and support big time. But since not all companies provide such, Filipinos are forced to find other means to find bigger opportunities.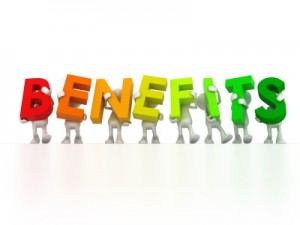 5. High Salary Abroad
Even though Pinoys will risk for not seeing personally their family they need to sacrifice because Dollar has a big exchange rate in the Philippines that will lift-up them from poverty aside they also help the government.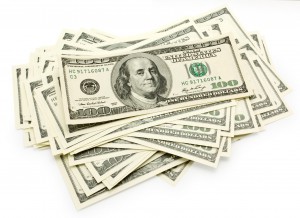 6. Environment
Lastly, Filipinos go abroad because of a greater impact from the people and events around us. Mostly Filipino families with OFW family member, tend to follow what has been set in front of them. Some may have learned from school that if you go out of country and work there, you are able to buy things you want and be able to save your family from poverty.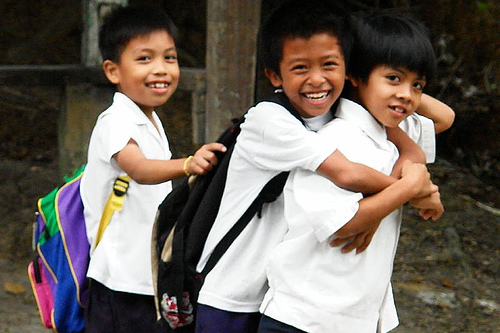 Whatever the reasons each of one has, we salute every OFWs' (Overseas Filipino Workers) for their courage, faith and most of all, being selfless. Your sacrifices mean a lot to us and we hope that one day you can all come home in the arms of your beloved families. We are still expecting that somehow the government will continue to support our OFWs' and as well as its people inside the country by providing them enough employment and benefits that can sustain the daily lives of each and every JUAN.