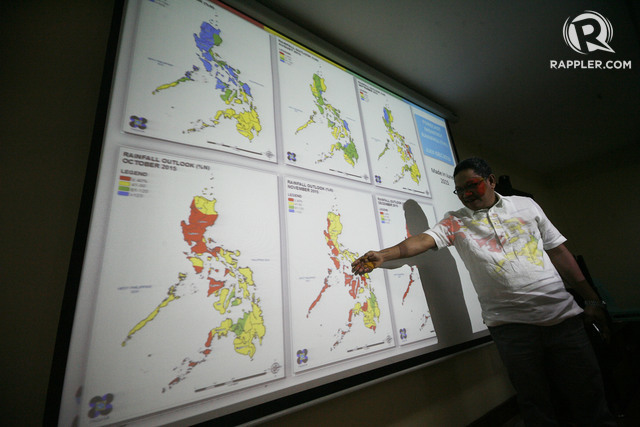 MANILA, Philippines – (2nd UPDATE) Better stock up on umbrellas and raincoats because the rainy season has officially started.
State weather bureau PAGASA announced on Tuesday, June 23, that the rainy season has begun following days of rain that fulfill the requirements for the season.
"Rains last weekend satisfied the rainfall amount needed to make the announcement," PAGASA weather forecaster Chris Perez told Rappler.
The requirement before rainy season can be declared is at least 5 days of rain generating a total amount of 25 millimeters (mm) of rainfall.
These 5 days must also include 3 consecutive days of at least 1 mm of rainfall, said Anthony Lucero, officer-in-charge of PAGASA Climate Monitoring and Prediction.
The episode of continuous rainfall began last Wednesday, June 17. Total rainfall satisfied the required amount on Sunday, June 21.
The onset of the rainy season will be felt especially by Northern Luzon where below-normal rainfall conditions are expected to improve, according to PAGASA's announcement.
The wet season is expected to last until September. Lucero said the rainy season started late this year because of the El Niño phenomenon. Usually, the rainy season in the Philippines begins in late May, he added.
Because of this, the country can expect less days of rain.
But PAGASA Acting Administrator Vicente Malano said during the Tuesday press conference that the country can expect 11 to 16 tropical cyclones to enter the Philippine Area of Responsibility from June to December.
Dryer and hotter conditions during El Niño may also mean fewer but stronger storms, he added. Malano added that the behavior of the El Niño points to storms veering northward. – Pia Ranada/Rappler.com
Source: Rappler