In the Philippines, the number of homeless people have been drastically increasing through the years. Children and old people have been seen wandering the streets as well, with no food and shelter to keep them alive. In Baguio, the situation regarding the homeless and street children is no different. Many old people and children beg for food and money. But what do most people do?
More often than not, these beggars and homeless people are ignored. Most people choose to ignore them as they tend to be annoying at times. People avoid the homeless especially those who are dirty-looking. But this Korean man thinks otherwise.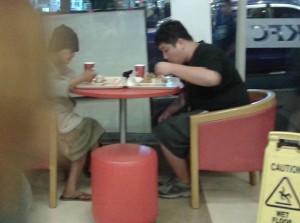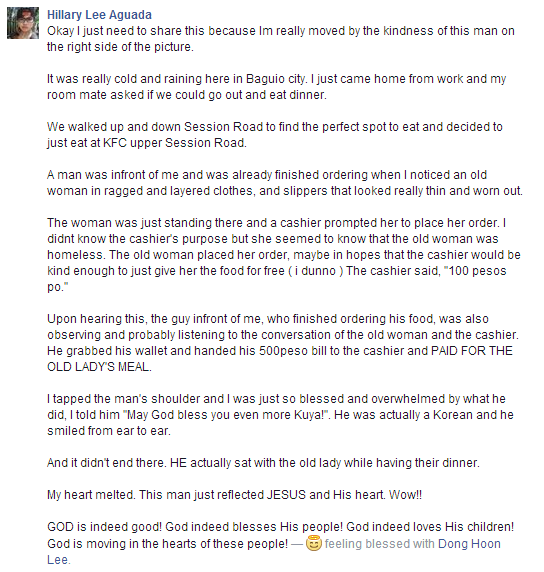 Facebook user Hillary Lee Aguada shares her experience at a KFC branch in Baguio City, Philippines. She saw an old woman, obviously homeless, lining up to order. He clothes were all ragged and layered, matched with slippers that looked really thin and worn out.
After the old woman placed her order, the cashier said it was worth P100. The man was already done with his order, but he brought out money from his wallet—to pay for the woman's meal! As if his kind-hearted act wasn't enough, he even dined with the old woman.
We need more people like this man. Thank you, sir!
Source: Viral For Real