Poverty
is one of the problems in the Philippines. A lot of
street children
are in the streets asking for other people's help. Some of them are too poor that they can't even have a decent meal or money to go to classes and study.
Some don't have a family because they were left there by their
parents who
could not afford to raise them.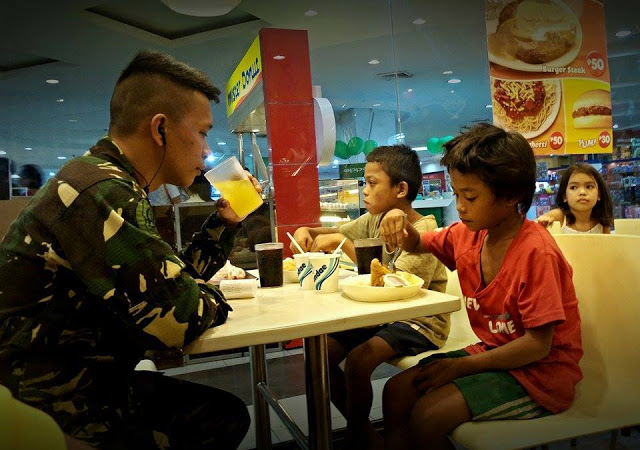 He bought them a
chicken meal
with soft drinks and  
sundaes
for their dessert. And for himself, he was just having a cup of pineapple juice.
This man proved that he is not only strong and brave to fight for our country. He also has a heart for those who are in need. It is a sign that he is indeed a true hero.
It is amazing that there are still people who are willing to
help others
.
Source: (Lapu Lapu City, Elite Newsfeed)