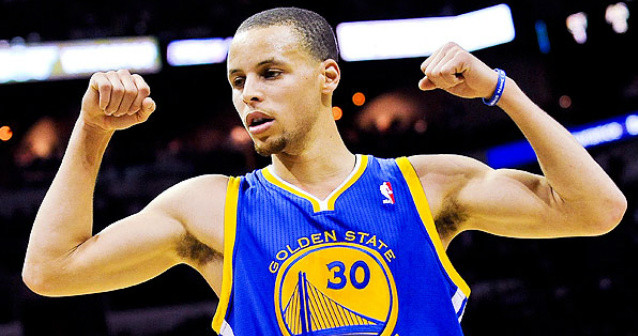 MANILA, Philippines – NBA Most Valuable Player Stephen Curry of the Golden State Warriors will visit Manila on September 5 as part of the "UA Roadshow," sportswear company Under Armour announced Wednesday.
Curry, who led the Warriors to a historic season that culminated in an NBA championship, will visit Manila in what will be the second stop of a five-city tour of Asia.
"Together with Under Armour, I'm looking forward to sharing my energy and commitment to basketball with the fans and basketball players in Asia who will leave their mark on the game," Curry said in a statement.
"China and the Philippines have a rich cultural connection to basketball, and I've heard the game is becoming more popular in Japan by the day," he added.
Curry will first visit Tokyo on September 4 before traveling to Manila. He will then go to Beijing on September 6 and Chongqing on September 7, before concluding his tour in Shanghai on September 8.
"This will be an unforgettable experience and we have some special things planned for some of the best basketball fans in the world," Curry said.
Curry is the latest NBA star to visit the country this year. Last July, Indiana Pacers All-Star Paul George returned to Manila to help launch the Nike RISE program, and four-time MVP LeBron James is set to visit on August 20, also to promote Nike RISE.
Meanwhile, Minnesota point guard Ricky Rubio will also be in Manila on August 21 to 23, this time for Adidas.
Source: ABS-CBN News Philippines