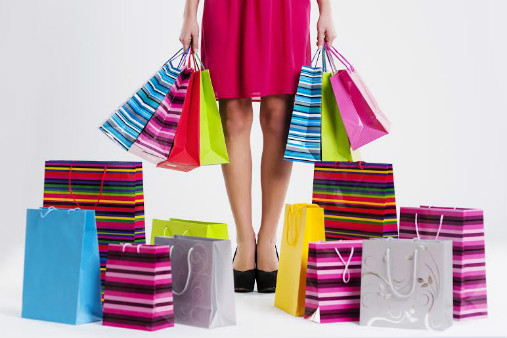 MANILA – A quick click on the "buy" button of an online sale, a purchase of a small knickknack, or one eat-out too many–these all add up. Unplanned purchases can be excused every once in a while, but if this becomes a habit, you could fall prey to one of the more common obstacles to financial freedom: overspending.
Unfortunately, overspending can wipe out your earnings, prevent you from building a savings pot, or worse, plunge you into debt. Managing this requires taking deliberate steps to curb your desire to buy unnecessary items and services. It also comes with the realization that it's not just the big-ticket purchases that can lead you to overspend. Small, seemingly harmless everyday purchases can also add up.
To help you rein in excessive spending, here are seven easy steps:
1. Set a fixed budget. Have a set budget for just about everything–your daily food expenses, utility costs, entertainment, and everything else. If you know that you tend to spend a lot in restaurants, having this budget will nudge you to choose those outlets with friendlier price points. For all you know, the set meal at the office canteen may turn out to be just as filling as the lunch set at that café in the corner, at just half of the cost.
2. Create shopping lists when going to the grocery or the market. Having a shopping list not only saves you time as you go around the store, it also ensures that you will only buy the things that you need. If you find this is too restricting, classify your purchases as must-haves (like meal ingredients for the week) and nice-to-haves (sweet snacks). If after the cashier rings up your must-haves, you find that still have room to buy the nice-to-haves, add them to your purchases one by one until you reach your budget cap.
3. Keep a diary of your expenses. When you follow steps 1 and 2, step 3 will be a breeze. Jotting down your expenses will let you know exactly where you are spending more than you should. Who would have thought that your morning espresso habit costs you P2,600 a month? The simple act of recording your expenses can tip you off that you are already close to breaching your monthly budget. Already spent P4,000 for your hair treatment? Then maybe the shoe purchase can be postponed to next month.
4. Live within, if not beneath, your means. Examine your lifestyle and identify patterns that cause you to overspend. Are you upgrading your smartphone just because "everybody's doing it"? Perhaps you've gotten used to taking vacations abroad when you were still living with your parents, and you've carried this on even when you're living on a fresh graduate's income. Be true to your spending capacity. Identify alternative activities or products that you can afford and enjoy at the same time.
5. Use credit cards to track your spending. Credit cards are a very useful tool. It can help you manage your monthly spending and when needed, take advantage of pocket-friendly payment terms. If you have set a budget for yourself, your credit card can help you track your purchases for the month, or bridge the gap for utilities that must be paid against your tight cash flow. However, remember that your credit card limit is not additional spending money on top of your cash – always make sure you can afford the purchases you make, and pay your bill before due and in full as much as you can.
6. Don't succumb to emotional shopping. A lot of mindless shopping happens when people are emotional–too tired, stressed, even hungry. If you're one of these people, you may find out that your emotional outbursts are also causing a hole in your pocket. Be mindful of your emotions so that whenever you feel angry or tense, you would steer clear of retail outlets and do something else–like exercise, meditation, or plain relaxing at home.
7. Stay away from sales. Don't lead yourself to temptation. If you can't resist buying needless stuff, take a break from window shopping in malls, retail outlets, and even online shopping sites. "Out of sight, out of mind" is very true when it comes to shopping. Instead, find other activities to keep yourself busy. Hang out with a friend, spend an afternoon watching television or playing with your nieces and nephews, or read a good book.
When you master cutting back on expenses, the next step of building up savings will be a walk in the park. Good luck!
Source: ABS-CBN News PH