Who pays for missing balikbayan box items?
MANILA – Who pays for items inside balikbayan boxes that have been damaged or gone missing?
According to Customs chief Alberto Lina, the Bureau of Customs is willing to pay for a balikbayan box item that has gone missing as long as it is proven that it is Customs that is at fault.
"Kung mai-po-prove nila na sa amin ang kasalanan, e okay po yun," he said in an ANC Headstart interview.
During the interview, the Customs chief was shown a photo of a balikbayan box that was opened by Customs inspectors. Headstart host Karen Davila said the box's owner complained that several items inside the box were missing, the soap was smashed, the pans inside wet and even the box was wet.
Asked if this is OK with him, Lina said: "Hindi okay."
Asked who should pay for the missing and destroyed items, he said: "Well, kung ang may kasalanan ay yuong Customs, kami ang magbabayad. Hindi pa naman natin natatanong kung sino ang may kasalanan dito. It was not only Customs [that opened the box.] The freight forwarder and brokers were also there."
"Yes, (they could be at fault)," he said.
He said that freight forwarders sometimes open the boxes while packing the boxes inside the shipping containers.
Lina urged Filipinos to use only trusted freight forwarders and brokers so that their items will not go missing.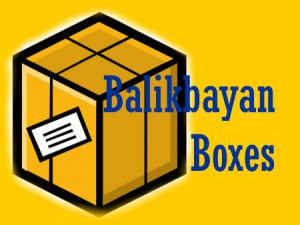 Asked about the possibility that unscrupulous Customs inspectors would steal the items, he said: "I assume I can trust my own people. I will assume it for the time being. You are just telling me that Customs is corrupt."
He said Customs can track which person inspected the boxes since there are several representatives present when the boxes are opened including the examiner, the intelligence officer, the freight forwarder and office of the collector.
"We will answer there if there are really issues that are attributable to Customs. They have to prove it, that we are the ones at fault. It is unfair."
He added: "We will take care of your goods. Nothing will be lost under my care provided you are honest."
Source: Abs-Cbn News, Ph