Less Employment in Dubai: A Filipino Struggle
I have been working in UAE for over three years now and have noticed a big decrease in employment at this time. "There are a lot of jobs, they only offer less" this is the reply I often hear.
Joy, a single mother of three (3) is currently on a 90-day tourist visa, hoping to land a better job to support her family. Her visa is about to expire by the end of this month and plans to exit in Oman for another 1 month Tourist visa. "I wanted to have another 90-day visa to have more time but I cannot afford it anymore" she said. Jeffrey on the other hand is under cancellation, he already fulfilled his 2-year contract but is also experiencing the same issue. "I have four (4) boys back home and all are going to school, employers here just offer me AED 1800 -all in even if I have experience already". He previously worked as a Supermarket Merchandiser.
We all know that searching for jobs while on a Tourist Visa is not allowed yet we still take risks in order to start achieving our personal dreams. I myself did the same and I feel for our Kabayans especially nowadays that the economy is not quite good. We often hear our Kabayans say that "just get experience and they will offer you a good deal on your next job" isn't quite real as it seemed before.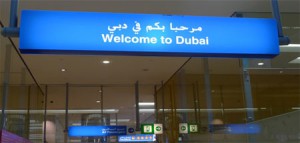 What should our fellow Kabayans do then? Should they just give up on their dreams?
We Filipinos are being exploited. They know that most of us are on Tourist Visa and are aware of the limited time to stay here so they'll offer lesser package, since we don't have a choice and enough resources, we often grab it.
Good thing, Bayanihan Spirit is still alive in us. With the help of today's technology, we have social platforms now to extend help and opportunities to our fellow Filipinos. There are Facebook groups I saw such as M2M jobs , Jobless in Dubai -Kabayan Nagtutulungan and many more that provide fast, easy and good opportunities for OFWs. (Note: These groups are helpful, please be responsible in joining, avoid posting irrelevant stuff)
Apart from that, there are still classified websites that posts current vacancies across the UAE. Here are the top four (4):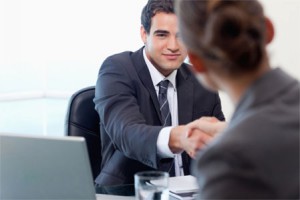 They say that whenever we are applying for a job, we sell our "self" a make or break thing, so we must always be in our best.  Here are the top five (5) tips from our OFWs:
CV (Curriculum Vitae) – Rule of thumb: Keep your CVs/Resume in one (1) page even if you have more than 10 years of experiences. Recruiters won't be able to read and admire your story from High School to the present, they will only check your background: Educational, Recent Experience with total number of years spent. However, if you have relevant experiences in the position you are applying for, then showcase it but not more than 2 pages maximum.
Research – Get to know a little more about the company you are applying for. It is a Plus point  that you have in-depth information about the company and have ready answers just in case they will ask you in the interview.
Confidence – Wear Smart, Act Smart. Dress up appropriately. Be careful about your body language and habits. Always practice in talking and know more about the right gestures in an interview. Be a smart job seeker.
Impressions – Yes, still the First Impressions last. Wow them with your skills and sell your self all through-out. Key point here is practice, try talking to yourself in the mirror and exercise it daily.
Always Ask – Prepare your questions days before or night before your scheduled interview. While doing your research about the company, ready yourself with a handful of insightful questions. Most employers make a judgment about an applicant's interest in the job by whether or not the interviewee asks questions.
There you go, hope this might help a lot of our fellow Kabayans out there. Keep on applying and keep your hopes up! God bless us all!