Techie Kids? Think Again.
OFW parents really love to spoil their children with gadgets (mobile, tablet, laptop etc..) to show how much they mean to us. We don't mind spending our hard earned money just to see our kids happy, knowing that they are equipped with technology. As a parent, tablets really help a lot, especially for toddlers, you can just let them watch some e-learning videos and they're good. Whatever reasons each of us have, still the dangers of over-exposing our kids to technology is here.
According to American Academy of Pediatrics and the Canadian Society of Pediatrics, infants aged 0-2 years SHOULD NOT have any exposure to technology, 3-5 years be restricted to one (1) hour per day, and 6-18 years restricted to two (2) hours per day (AAP 2001/13, CPS 2010). Children and youth use at least 4-5 times than the recommended.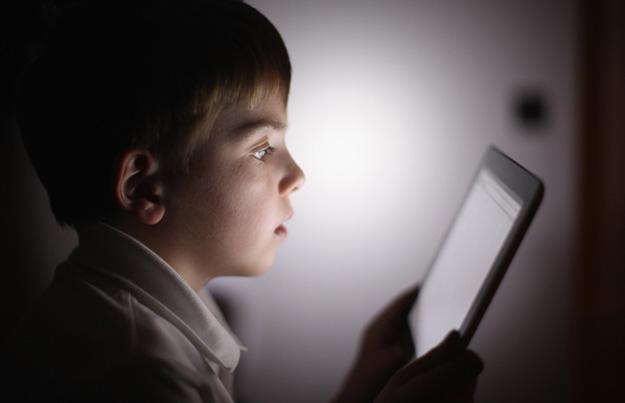 In a research conducted, Televisions (TV) ranks first, followed by Smartphones/Tablets  and PC (desktops) / laptops in the most abused technology. There are so far 10 risks found cited by Cris Rowan, Pediatric occupational therapist, Biologist, Speaker and Author
Rapid brain growth – Stimulation to a developing brain caused by overexposure to technologies (cell phones, internet, iPads, TV), has been shown to be associated with executive functioning and attention deficit, cognitive delays, impaired learning, increased impulsivity and decreased ability to self-regulate, e.g. tantrums
Delayed Development – Use of technology under the age of 12 years is detrimental to child development and learning.
Epidemic Obesity – Largely due to obesity, 21st century children may be the first generation many of whom will not outlive their parents (Professor Andrew Prentice, BBC News 2002).
Sleep Deprivation – 60% of parents do not supervise their child's technology usage, and 75% of children are allowed technology in their bedrooms (Kaiser Foundation 2010)
Mental Illness – Technology overuse is implicated as a causal factor in rising rates of child depression, anxiety, attachment disorder, attention deficit, autism, bipolar disorder, psychosis and problematic child behavior (Bristol University 2010, Mentzoni 2011,Shin 2011, Liberatore 2011, Robinson 2008).
Aggression – Young children are increasingly exposed to rising incidence of physical and sexual violence in today's media. "Grand Theft Auto V" portrays explicit sex, murder, rape, torture and mutilation, as do many movies and TV shows.
Digital dementia – High speed media content can contribute to attention deficit, as well as decreased concentration and memory, due to the brain pruning neuronal tracks to the frontal cortex (Christakis 2004, Small 2008). Children who can't pay attention can't learn.
Addictions – As parents attach more and more to technology, they are detaching from their children. In the absence of parental attachment, detached children can attach to devices, which can result in addiction (Rowan 2010).
Radiation emission – In May of 2011, the World Health Organization classified cell phones (and other wireless devices) as a category 2B risk (possible carcinogen) due to radiation emission (WHO 2011).
Unsustainable – The ways in which children are raised and educated with technology are no longer sustainable (Rowan 2010).
Remember, even Steve Jobs limit the use of technology for his kids at home, don't let technology break our dreams for our children. It's never too late to change our habits.
Source: Huffingtonpost